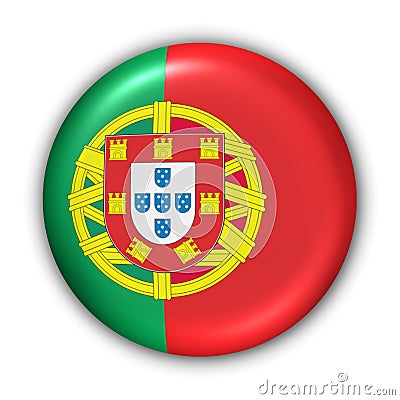 Comment by Foreign Ministry Spokesperson Maria Zakharova on the NATO summit in Warsaw
Russia is analysing the decisions of the NATO summit that was held in Warsaw, Poland on July 8−9.
An initial review of the summit shows that NATO continues to live in a military-political alternative reality. Acting contrary to the objective interests of maintaining peace and stability in Europe and the need to combine the capabilities of all responsible international parties against very real modern challenges, the alliance has focused its efforts on containing an illusory "threat from the East."
The deep divide between the NATO policy of strengthening the [eastern] flank when the enormous terrorist threat is coming from the south is evidence of the bloc's disregard for the critical need to serve and protect the security of the people in the NATO member states.
Exaggerated attempts are being made to demonise Russia in order to justify the military measures taken by the bloc and to draw public attention away from the destructive role of the bloc and some of its allies in provoking crises and fanning tensions around the world.
At the same time, the alliance refuses to see the negative long-term consequences and risks for the system of Euro-Atlantic security that are coming from Washington and Brussels' persistent efforts to change the balance of forces, which include the accelerated implementation of US-NATO ballistic missile defence plans in Europe.
We expect the bloc to explain its policy in these areas at the Russia-NATO Council meeting of permanent representatives on July 13. Considering the bloc's declarations of peaceful aspirations, we would like to hear what Brussels thinks about the recent initiative of our Finnish partners, the so-called Niinisto plan to improve aviation safety over the Baltic Sea.
Comentário de Maria Zakharova, porta-voz do Ministério dos Negócios Estrangeiros, sobre a Cimeira da OTAN/NATO em Varsóvia
A Rússia está a analisar as decisões da Cimeira da OTAN/NATO que se realizou em Varsóvia, na Polónia, de 8 a 9 de Julho.
Uma revisão inicial da Cimeira mostra que a OTAN/NATO continua a viver numa realidade político-militar alternativa. Agindo de forma contrária aos interesses objectivos da manutenção da paz e da estabilidade na Europa, à necessidade de combinar as capacidades de todas as partes internacionais responsáveis,
​​
contra os desafios modernos muito reais, a alian
ç
a tem concentrado os seus esfor
ç
os em "refrear" uma "ameaça do Leste" imaginária.
A profunda divisão entre a política da OTAN/NATO de reforçar o flanco [leste] quando a enorme ameaça terrorista está a chegar do sul, é a prova da negligência do bloco pela necessidade crítica de servir e proteger a segurança das pessoas, nos países membros da OTAN/NATO.
Estão a ser feitas tentativas exageradas para demonizar a Rússia, a fim de justificar as medidas militares tomadas pelo bloco e afastar a atenção do público para longe do papel destrutivo do bloco e de alguns dos seus aliados, ao provocar crises e exarcebar as tensões em todo o mundo.
Ao mesmo tempo, a aliança recusa-se a encarar as consequências negativas a longo prazo e os riscos do sistema de segurança euro-atlântico que são originados pelos esforços persistentes de Washington e de Bruxelas para alterar o equilíbrio de forças, que incluem a implementação acelerada dos planos de defesa de antimísseis balísticos dos Estados Unidos e da NATO, na Europa.
Esperamos que o bloco explique a sua política nestas áreas, na reunião da Rússia com o Conselho de Representantes Permanentes da OTAN/NATO, em 13 de Julho. Considerando as declarações do bloco sobre aspirações pacíficas, gostaríamos de ouvir o que Bruxelas pensa sobre a recente iniciativa dos nossos parceiros finlandeses, o chamado plano de Niinistö, para melhorar a segurança aérea na região do Mar Báltico.
Comentario de la portavoz del MAE de Rusia, María Zajárova, sobre la cumbre de la OTAN en Varsovia
La parte rusa está estudiando atentamente las decisiones de la cumbre de la Alianza Atlántica celebrada en los díasn8 y 9 de julio en la capital polaca.
Ya el primer acercamiento al análisis de los resultados del encuentro pone de manifiesto que la OTAN sigue existiendo en una realidad político-militar a través del espejo. En contra de los intereses objetivos de mantener la paz y la estabilidad en Europa, en lugar de compaginar el potencial de todos los actores internacionales responsables para hacer frente a un peligro real, y no imaginario, concentra sus fuerzas en contener una inexistente amenaza desde el Este.
El desequilibrio abismal entre el trabajo para reforzar los flancos de la organización y la escalada sin precedentes del peligro terrorista procedente de las regiones meridionales demuestra la cada vez más obvia ruptura entre la política del bloque y las necesidades reales de proteger y garantizar la seguridad de los ciudadanos de los Estados miembros de la OTAN.
Los intentos de "demonizar" Rusia para justificar los pasos que da en el ámbito de defensa, desviar la atención del papel destructivo de la alianza y de algunos de sus miembros en el la instigación de crisis y mantenimiento de focos de conflicto en distintas regiones del mundo, empieza ya a cobrar formas hipertrofiadas.
Como de costumbre, se ignoran conscientemente las consecuencias negativas y los riesgos a largo plazo para todo el sistema de seguridad euroatlántica que se derivan a las acciones emprendidas por Washington y Bruselas para modificar el equilibrio de fuerzas, en particular la realización forzada de los planes de la defensa antimisiles de EEUU/OTAN en Europa".
Esperamos detalladas explicaciones por parte de los representantes de la Alianza sobre el refuerzo de la OTAN en todos los ámbitos durante la próxima reunión del Consejo Rusia-OTAN a nivel de los representantes permanentes prevista para el 13 de julio. En el contexto de las declaradas "aspiraciones pacíficas" del bloque resulta interesante la postura de Bruselas con respecto a la iniciativa de nuestros socios finlandeses, el llamado "plan Niiniste" para mejorar la seguridad aérea en el Báltico.
0000000000000000000000000000000000
Commentaire de Maria Zakharova, porte-parole du Ministère russe des Affaires étrangères, concernant le sommet de l'Otan à Varsovie
La Russie étudie attentivement les décisions du sommet de l'Otan qui s'est déroulé dans la capitale polonaise les 8 et 9 juillet.
Une première analyse du bilan de la réunion montre que l'Otan continue d'observer la réalité militaro-politique dans un miroir déformant. Au mépris des intérêts objectifs de maintien de la paix et de la stabilité en Europe, de la nécessité d'unir les potentiels de tous les acteurs internationaux responsables de la lutte contre les défis réels de notre époque, l'Alliance concentre ses efforts à "réfréner" une "menace de l'Est" inexistante.
Alors même que le danger terroriste émanant du Sud grandit à vue d'œil, l'Otan renforce d'autres flancs de son activité, ce qui témoigne de son détachement de plus en plus flagrant des besoins réels de défense et de protection des citoyens des pays membres.
Dans le même temps, les tentatives de "diaboliser" la Russie pour justifier de nouvelles constructions militaires, détourner l'attention du rôle destructeur de l'Alliance et de certains de ses alliés dans la provocation de crises et le maintien de foyers de tension dans différentes régions du monde prennent des formes complètement démesurées.
Sachant qu'on continue d'ignorer sciemment les risques et les conséquences négatives à long terme pour l'ensemble du système de sécurité euro-atlantique qui apparaissent à cause des agissements de Washington et de Bruxelles visant à modifier l'équilibre existant des forces, notamment la mise en œuvre forcée des plans de défense antimissile des USA/Otan en Europe.
Nous attendons des explications détaillées des représentants de l'Alliance sur le renforcement de leur activité dans toutes les directions au cours de la prochaine réunion du Conseil Otan-Russie au niveau des représentants permanents mercredi 13 juillet. Dans le contexte des "aspirations pacifiques" déclarées de l'Alliance, il faut noter également la position de Bruxelles vis-à-vis des initiatives de nos partenaires finlandais, du "plan Niinistö", pour renforcer la sécurité aérienne dans la région balte.
Stellungnahme der Sprecherin des Außenministeriums Russlands, Maria Sacharowa, zum Nato-Gipfel in Warschau
Die russische Seite analysiert aufmerksam die Beschlüsse des am 8. und 9. Juli in der polnischen Hauptstadt stattgefundenen Nato-Gipfels.
Selbst die primäre Analyse der Ergebnisse des Treffens zeigt, dass die Nato weiterhin in einem militärpolitischen "Hinter den Spiegeln"-Bereich existiert. Trotz objektiver Interessen an der Förderung des Friedens und Stabilität in Europa, am notwendigen Zusammenschluss der Potentiale aller zuständigen internationalen Akteure beim Kampf gegen reale, nicht erfundene Herausforderungen, konzentriert die Allianz ihre Anstrengungen auf der "Abschreckung" der nicht existierenden "Bedrohung aus dem Osten".
Das unglaubliche fehlende Gleichgewicht bei der Stärkung der Nato-Flanken vor dem Hintergrund der präzedenzlosen nach ihrem Ausmaß Terrorgefahr aus dem Süden zeigt einen immer größeren Abstand der Politik der Allianz von akuten Bedürfnissen zum Schutz und Gewährleistung der Sicherheit der Bürger der Nato-Mitgliedsstaaten.
Die Versuche, Russland zur Rechtfertigung der unternehmenden Schritte im Bereich Militärbau zu "dämonisieren", die Aufmerksamkeit von destruktiver Rolle der Allianz und ihrer einzelner Verbündeten bei Provozierung der Krisen und Unterstützung der Spannungsherden in verschiedenen Regionen der Welt abzulenken, bekommen hypertrophische Formen.
Dabei werden weiterhin bewusst langfristige negative Folgen und Risiken für das ganze euroatlantische Sicherheitssystem ignoriert, die wegen gezielter Handlungen Washingtons und Brüssels zur Änderung des existierenden Kräfteverhältnisses, darunter forcierte Umsetzung der Raketenabwehrpläne der USA/Nato in Europa entstehen.
Wir erwarten ausführliche Erklärungen der Vertreter der Allianz über die Stärkung der Nato in allen Richtungen bei der bevorstehenden Sitzung des Russland-Nato-Rats auf der Ebene der ständigen Vertreter am 13. Juli. Im Kontext der deklarierenden "friedeliebenden Bestrebungen" der Allianz ist auch die Position Brüssels zur Initiative unserer finnischen Partner, des so genannten Niinistö-Plans, zur Erhöhung der Flugsicherheit in der Ostsee-Region vom Interesse.
Комментарий
официального
представителя
МИД
России
М
.
В
.
Захаровой
в
связи
с
саммитом
НАТО
в
Варшаве
Однако
даже
первичный
анализ
итогов
встречи
показывает
,
что
НАТО
продолжает
существовать
в
некоем
военно
-
политическом
«
зазеркалье
»
.
Вопреки
объективным
интересам
поддержания
мира
и
стабильности
в
Европе
,
необходимости
сопряжения
потенциалов
всех
ответственных
международных
игроков
в
противодействии
реальным
,
а
не
надуманным
вызовам
современности
,
альянс
концентрирует
свои
усилия
на
«
сдерживании
»
несуществующей
«
угрозы
с
Востока
»
.
Разительный
дисбаланс
в
укреплении
натовских
флангов
на
фоне
беспрецедентных
масштабов
исходящей
с
южного
направления
террористической
опасности
свидетельствует
о
все
более
очевидном
отрыве
политики
блока
от
действительно
насущных
потребностей
по
защите
и
обеспечению
безопасности
граждан
государств
-
членов
НАТО
.
Попытки
же
«
демонизации
»
России
с
целью
оправдания
предпринимаемых
шагов
в
сфере
военного
строительства
,
отвлечения
внимания
от
деструктивной
роли
альянса
и
его
отдельных
союзников
в
провоцировании
кризисов
и
поддержании
очагов
напряженности
в
различных
регионах
мира
приобретают
и
вовсе
гипертрофированные
формы
.
При
этом
по
-
прежнему
сознательно
игнорируются
долгосрочные
негативные
последствия
и
риски
для
всей
системы
евроатлантической
безопасности
,
возникающие
в
результате
целенаправленных
действий
Вашингтона
и
Брюсселя
по
изменению
существующего
баланса
сил
,
в
т
.
ч
.
форсированной
реализации
противоракетных
планов
США/
НАТО
в
Европе
.
Ожидаем
подробные
разъяснения
представителей
альянса
о
натовских
усилениях
по
всем
«
азимутам
»
в
ходе
предстоящего
13
июля
очередного
заседания
Совета
Россия
-
НАТО
на
уровне
постоянных
представителей
.
В
контексте
декларируемых
«
миролюбивых
устремлений
»
блока
представляет
интерес
и
позиция
Брюсселя
в
отношении
инициативы
наших
финских
партнеров
,
т
.
н
.
«
плана
Ниинистё
»
,
по
повышению
авиационной
безопасности
на
Балтике
.