'New form of segregation?': Moscow reacts to US State Dept treatment of RT reporter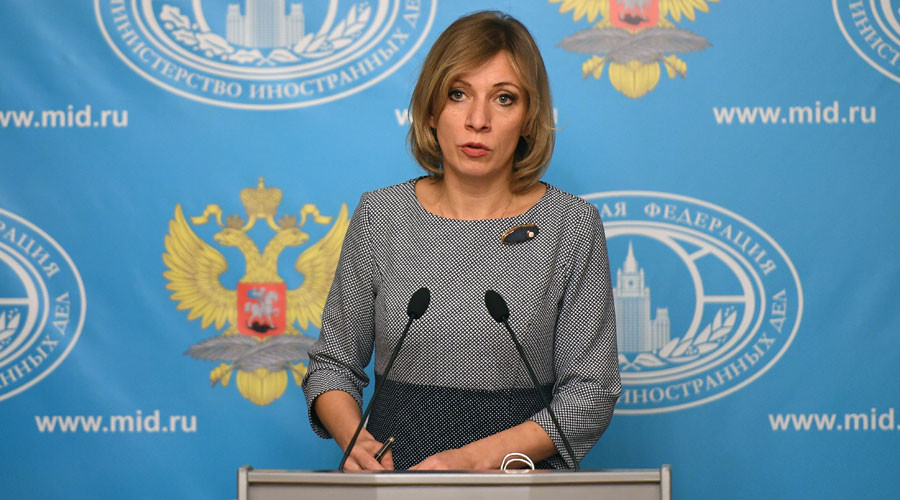 The US State Department's recent comments toward an RT reporter during a briefing were "outrageous" and demonstrated that Washington divides the media "on an ideological basis," the spokeswoman for the Russian Foreign Ministry said.
At a US State Department briefing on Wednesday, when asked by RT reporter Gayane Chichakyan for facts to prove allegations that Russia is targeting hospitals in Syria, spokesman John Kirby said that he wasn't "
going to put Russia Today [RT] on the same level with the rest of [the journalists] who are representing independent media outlets.
"
Moscow has now responded to the incident, with Foreign Ministry spokeswoman Maria Zakharova calling it "outrageous" and "revolting."
"
Is this some new form of segregation? Dividing media on an ideological basis?
" Zakharova said at a press briefing in Moscow on Thursday.
She also warned her colleagues in Washington that if they kept on treating RT and other Russian media outlets with disrespect, she would make sure US journalists working in Russia experience a similar attitude. The Foreign Ministry could arrange a "
special place
" for American journalists at briefings, Zakharova said, adding "
I

can deliver that
."
"
I don't think that American journalists will be happy with such a scenario
," Zakharova said.
The Foreign Ministry spokeswoman stressed that not all American diplomats found Kirby's remarks "normal," and some privately apologized and expressed their regret about the incident to RT representatives.