Putin rejects Russian military request to resume airstrikes in east Aleppo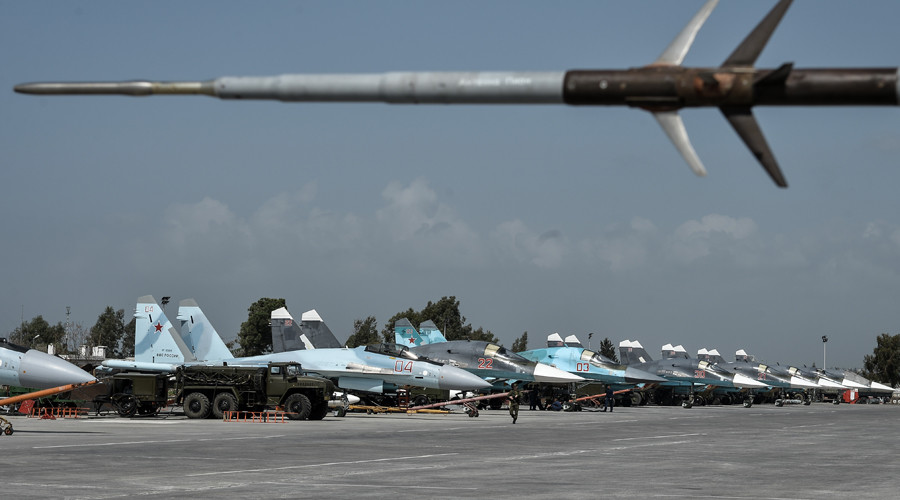 President Vladimir Putin has denied
the Russian military's request to order a resumption of airstrikes in eastern Aleppo,
his press secretary said. The military had asked permission to resume airstrikes due to the increased activity of militants.
"Due to the fact that there are still deaths among civilians and that the militants have resumed military activities against government forces, we've addressed Russia's commander-in-chief, asking permission for the resumption of airstrikes targeting illegal armed groups in eastern Aleppo," Lt. Gen. Sergey Rudskoy, head of operations in the Russian General Staff, said.
Earlier on Friday, militants "used the moratorium of Russian and Syrian combat flights" and attempted to break into eastern Aleppo, the General Staff representative said.
"The attack was carried out by three groups [of militants]… with support of 20 tanks and 15 APCs. All this was accompanied by heavy fire from rocket launchers and artillery,"
he said.
The offensive was repelled, with the terrorists losing six tanks and five armored personnel carriers, Rudskoy said.
During the last three days, the terrorists have shelled western Aleppo on 62 occasions, killing 43 people and injuring 76 more,
Rudskoy said.
On Thursday, a school in the Hay al-Andalus district of the city came under fire, with 12 civilians, including three school children, losing their lives and 14 others receiving injuries.
Russian air forces in Syria have not carried out combat flights in eastern Aleppo for 10 days in order to facilitate humanitarian access to the city.
Russia's center for reconciliation in Syria is currently in talks
"
with representatives of the public authorities of eastern Aleppo and several armed groups on the evacuation of the civilian population and withdrawal of militants from areas under their control,
"
Rudskoy said.